Construction of the three-story rotunda, 61 feet in diameter, began in 1905 and was completed in 1908. It was lit through a double glass dome, 85 feet above the banking floor. The outer dome is constructed of prism lights held in metal frames, which give the dome a graceful architectural form, while providing ample diffused light to the interior space.
The magnificent leaded glass inner dome, designed in beautifully subdued colors, is constructed in the Tiffany style and adds warmth to the entire  space.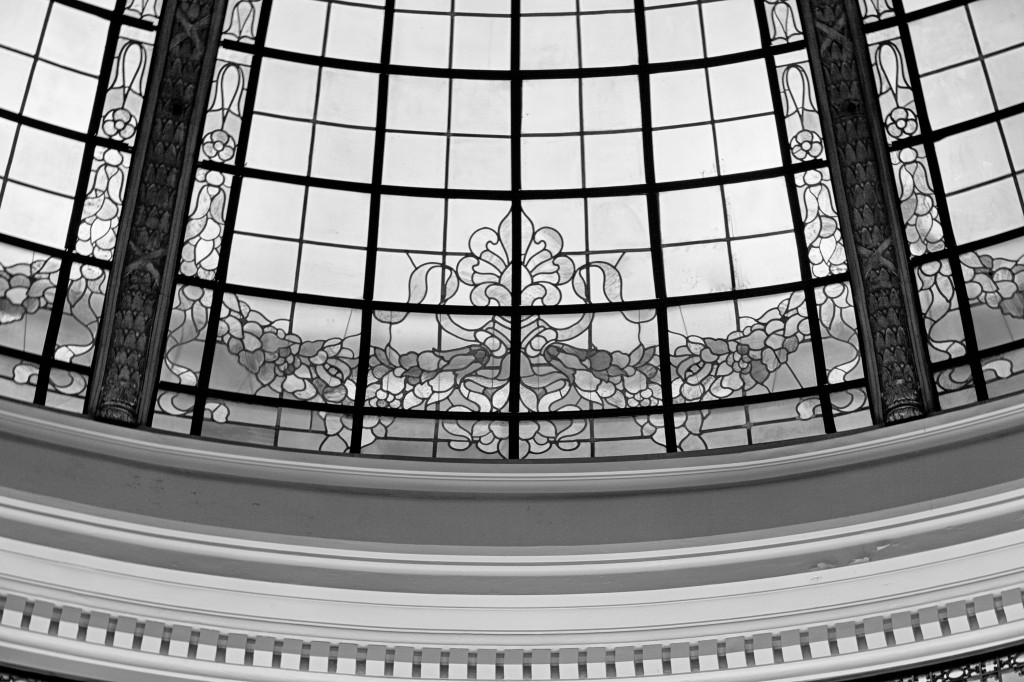 The outer dome is now coated over, and the banking floor is lit by electric lights installed above the inner dome..