The ironwork is now complete and soon the skin will begin to go up. The trades are hard at work on the lower floors, building block walls, and duct work is beginning to appear in the basement.
The site is located at the former site of AmeriTrust's P&H Building, south of the historic Cleveland Trust Rotunda and the former 29-story AmeriTrust Office Tower, at the intersection of Prospect/Huron and East 9th Street. The building once housed the massive data-processing center and Bond and Stock Administration for the bank's Corporate Trust Division. The 8-story County Administration Building, replacing the 5-story P&H Buildings, is planned to be completed in July, 2014, to be joined in the fall of 2014 by Heinen's, the first full-service grocery store in downtown Cleveland, to locate on the first and second floors of the Rotunda, and the first floor of the 1010 Euclid Building.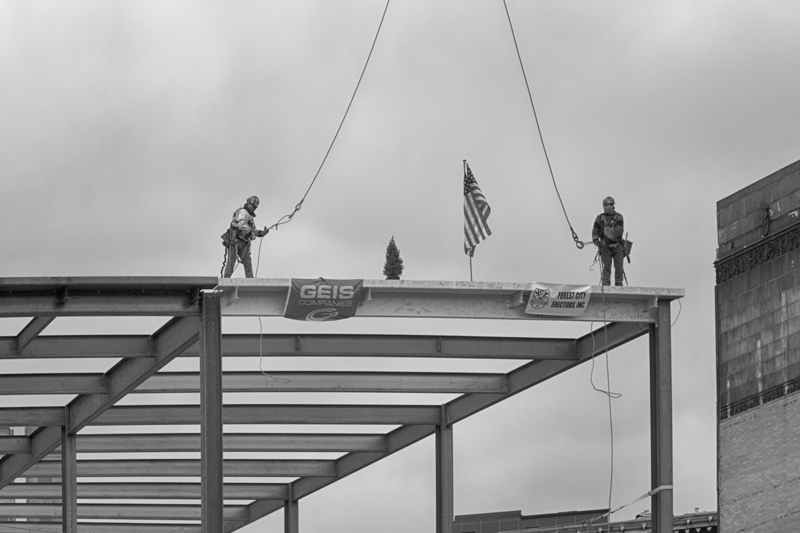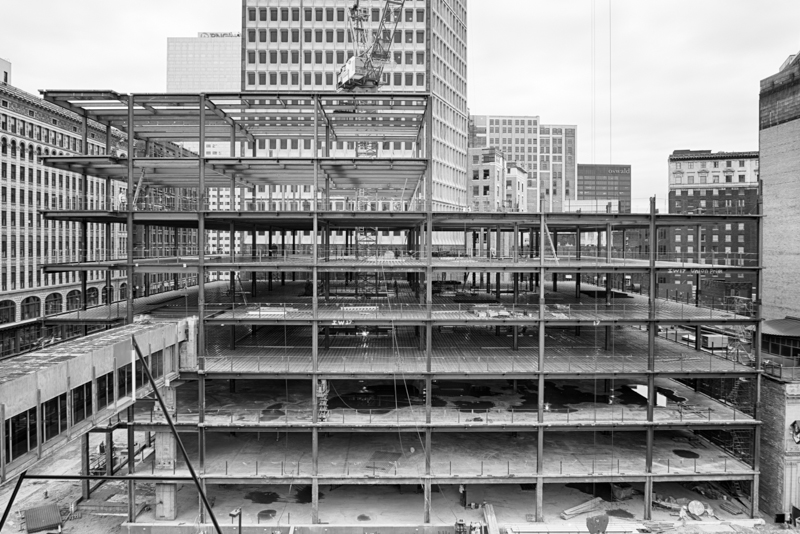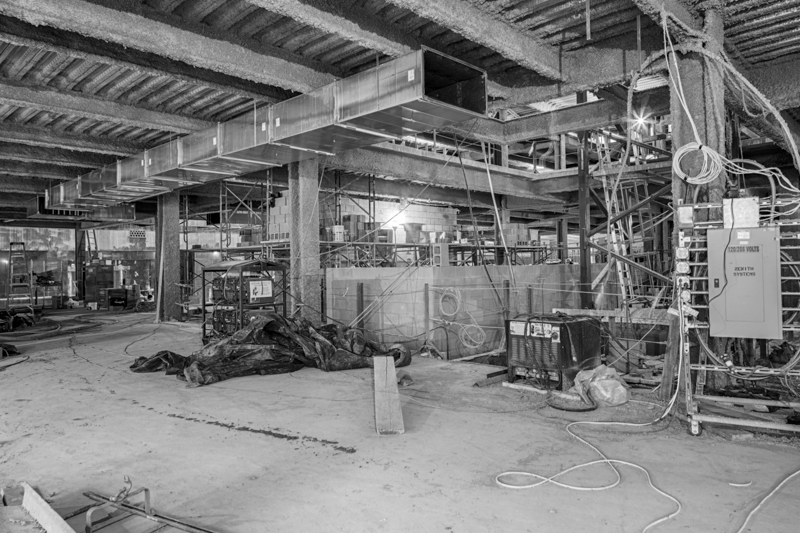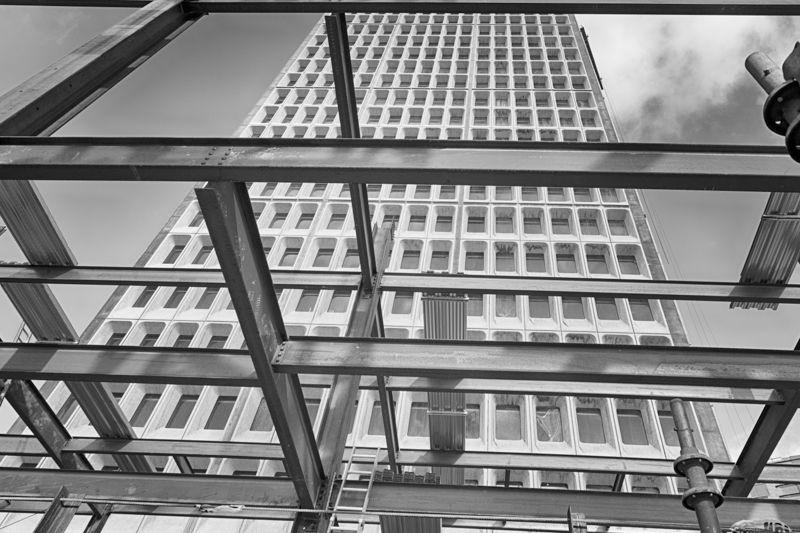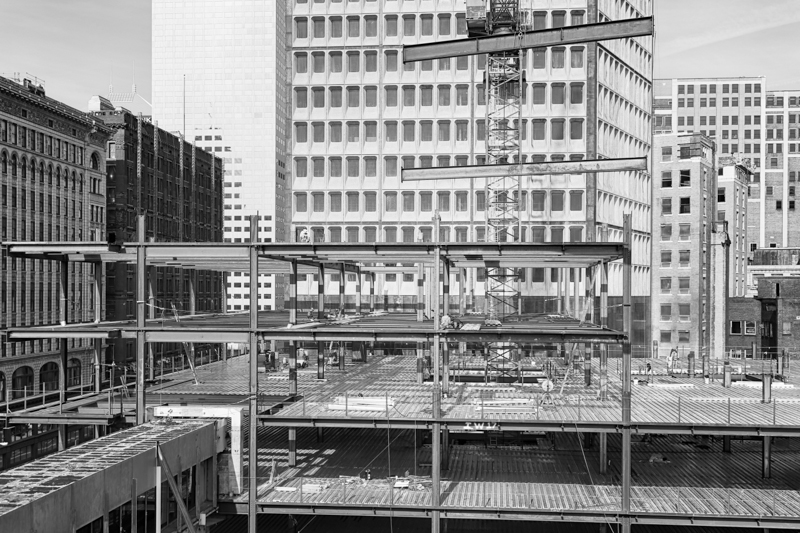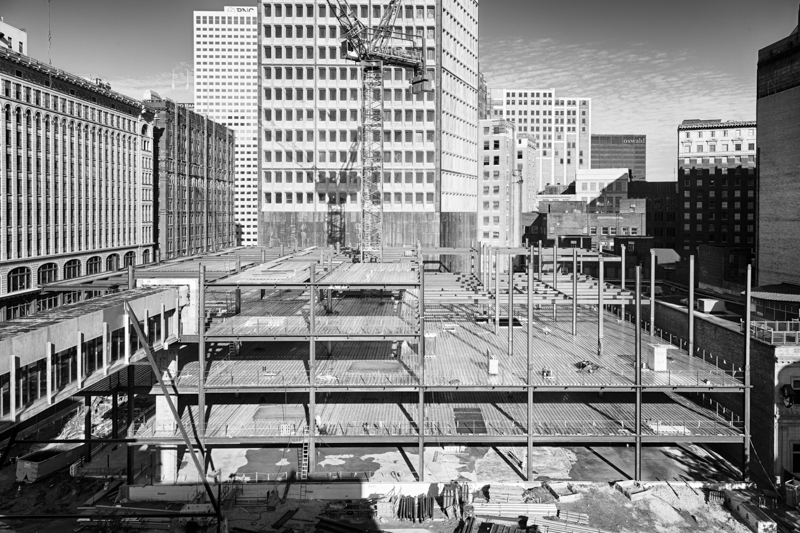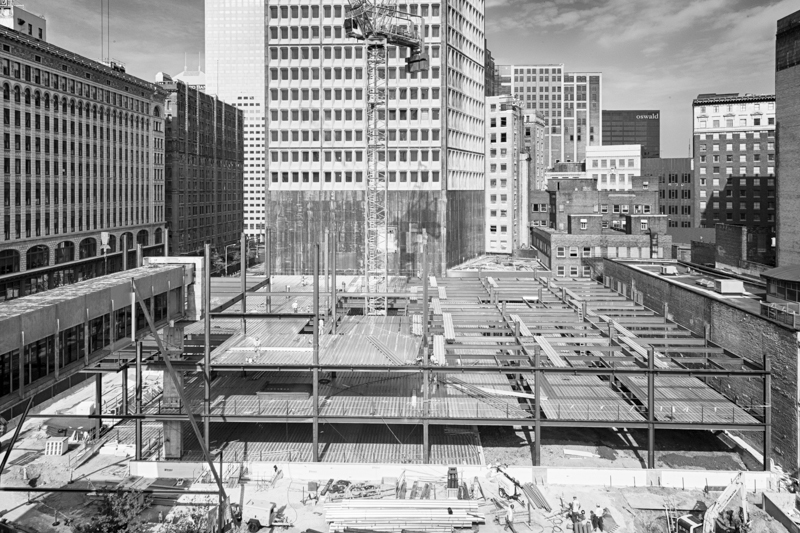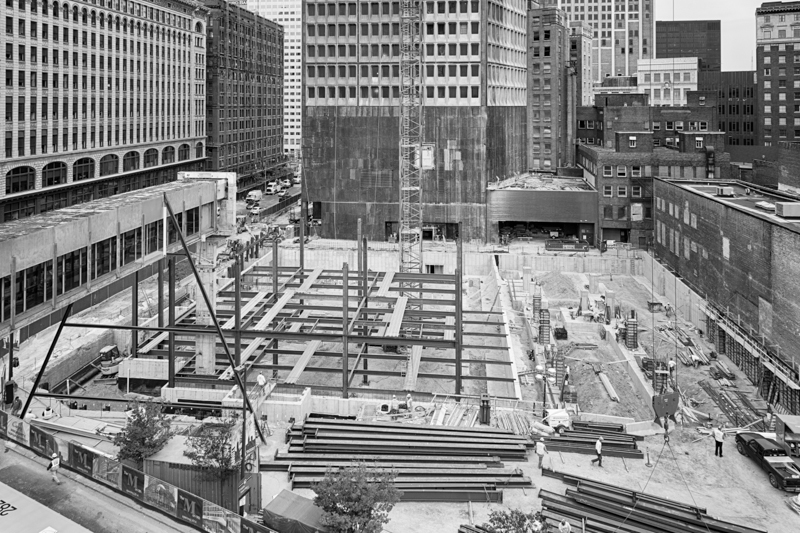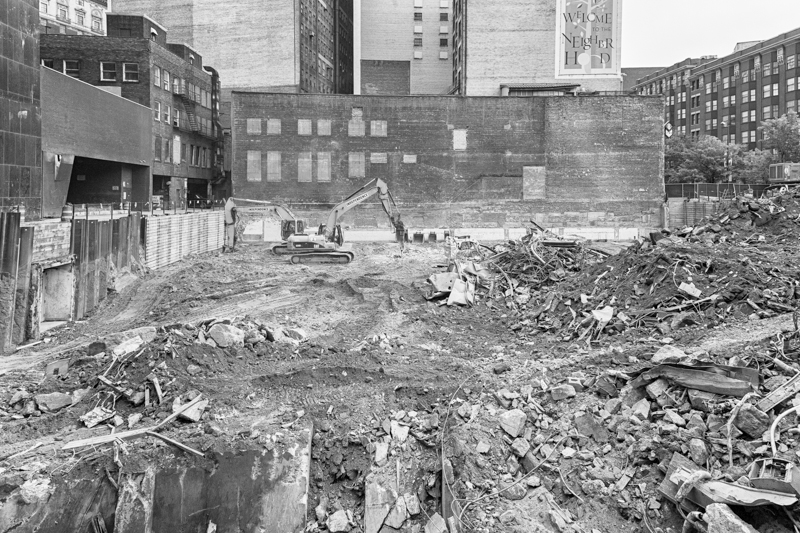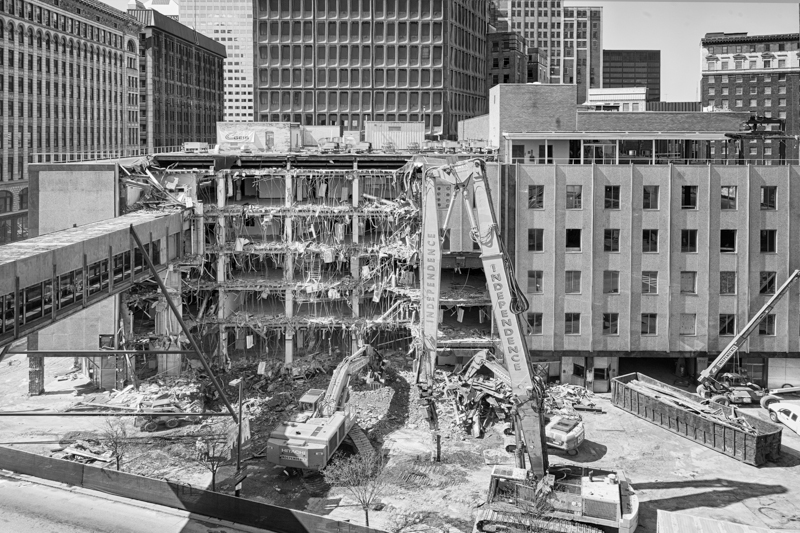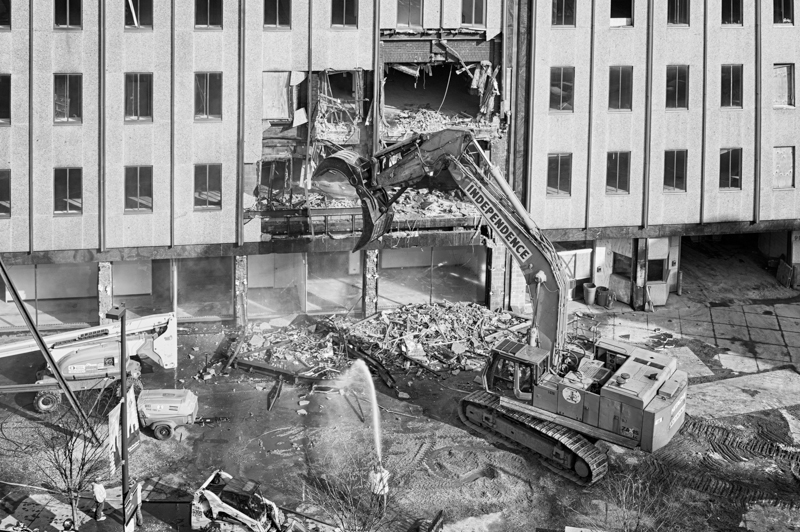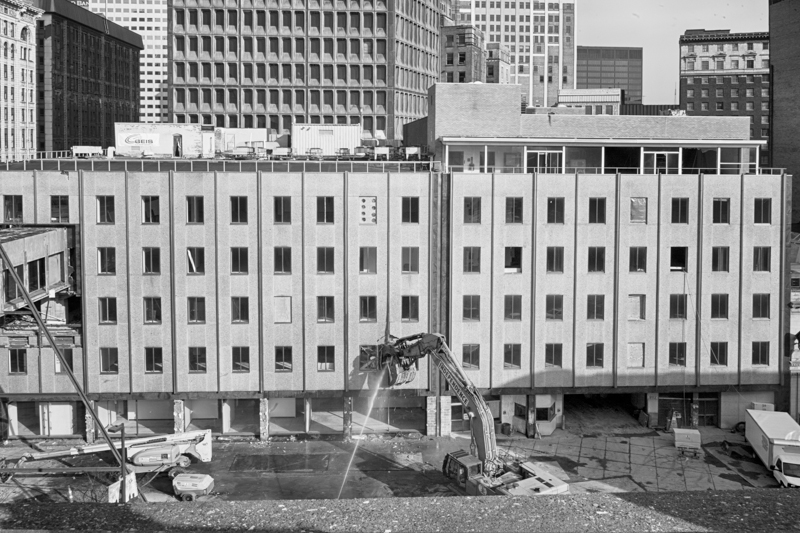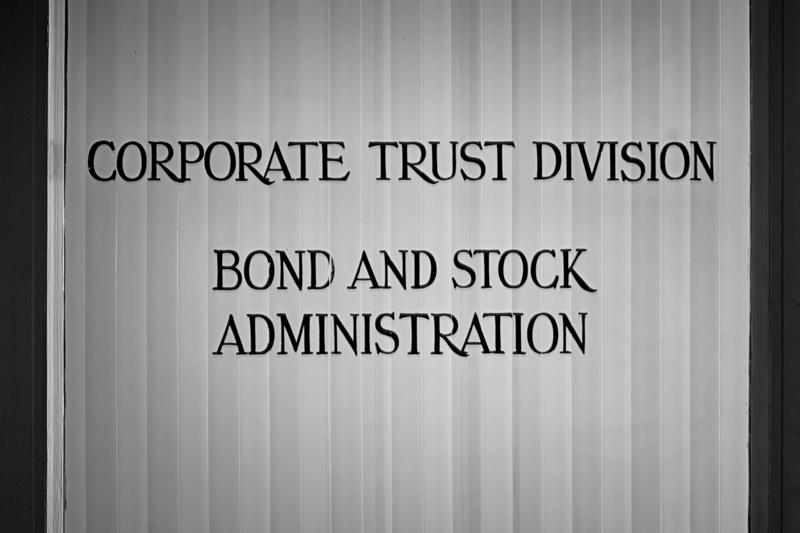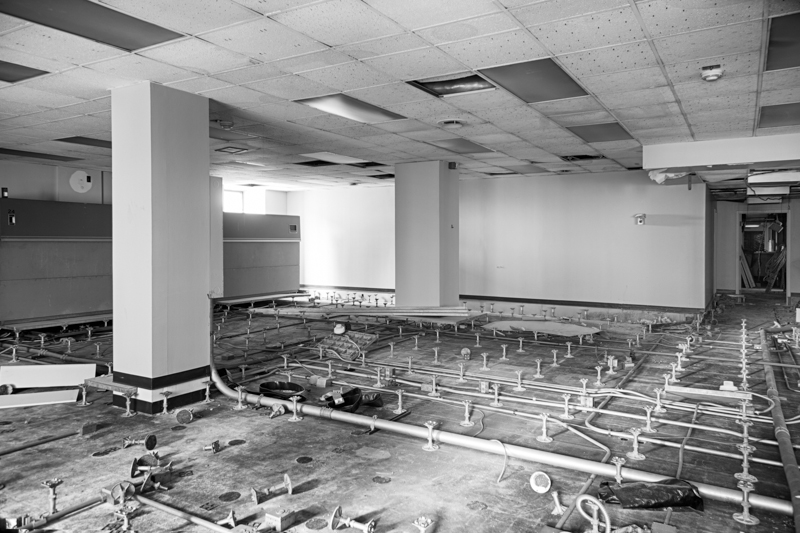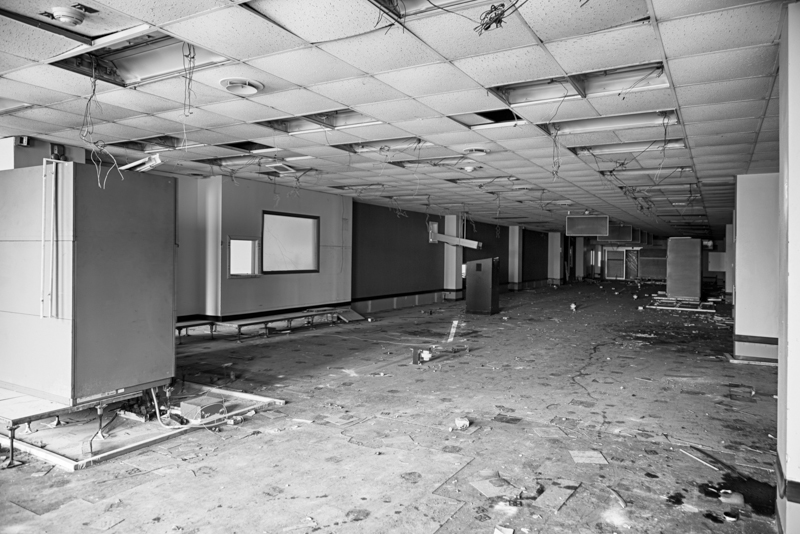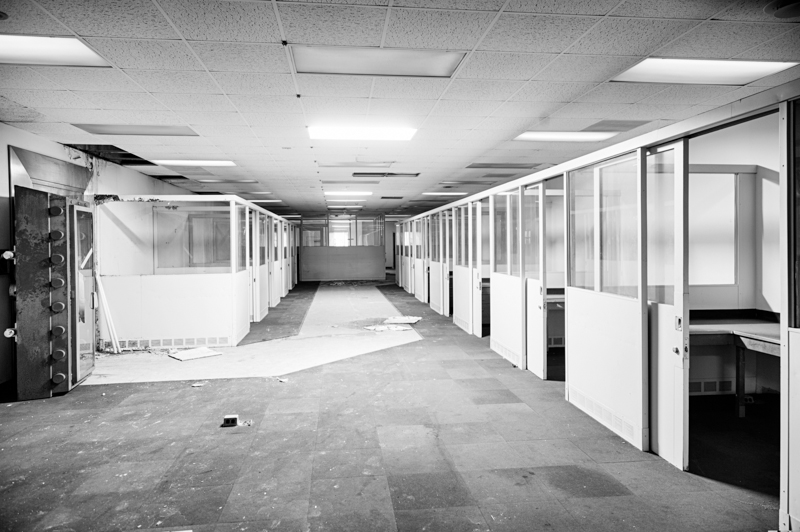 Return often as the building continues to take shape, and this post is updated. Subscribe to this Weblog and receive email notifications when new posts are published.