Since changing my LinkedIn profile photo, several people have said, "That is an interesting photograph, but what is it?" The answer is that this is the stained glass dome 85 feet above the banking floor of the Cleveland Trust Rotunda.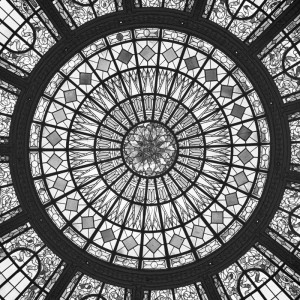 A closer view reveals more of the incredible detail. . .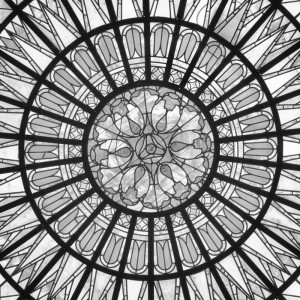 . . .  as does an even closer view! To take a trip under the dome, click here.
Just below the Tiffany-style dome of Cleveland's historic Cleveland Trust Rotunda, between the graceful columns, is a series of beautiful murals painted by Francis Davis Millet, who died at age 65 in the sinking of the RMS Titanic on April 15, 1912. To see the murals and for information on each of them, click here. Or, for photographs and details of the historic building, click here.