Lit during the 2013 National Senior Games, the inaugural event showcasing Cleveland's newly renovated Convention Center in July 2013, the flaming cauldron stands as a symbol of Cleveland's industrial past and technological future. The Senior Games attracted more than 25,000 visitors to Cleveland. 10,888 of them participated in the largest Senior Games ever.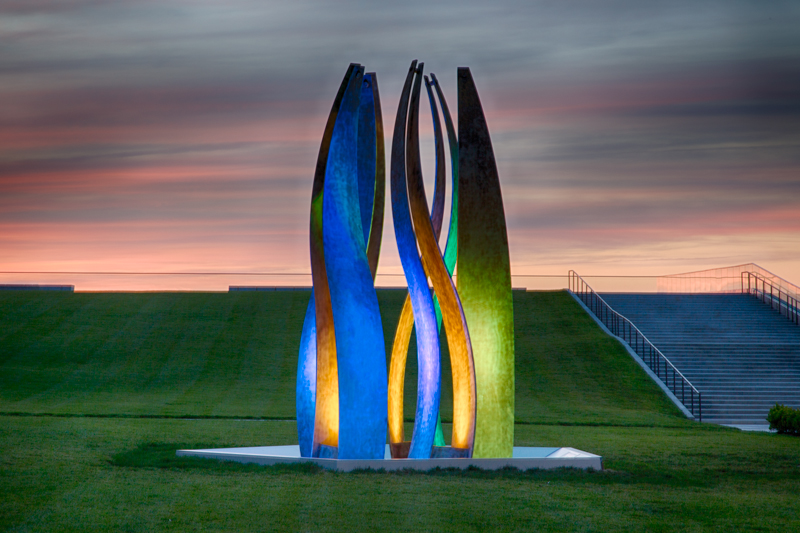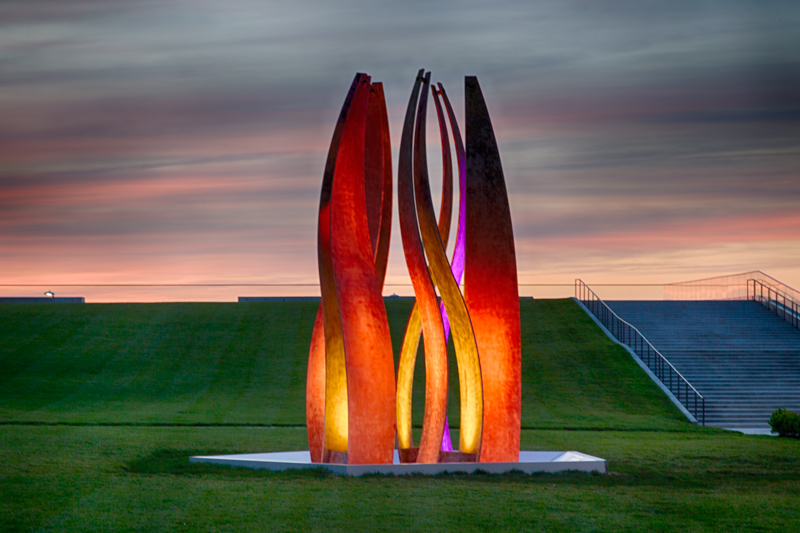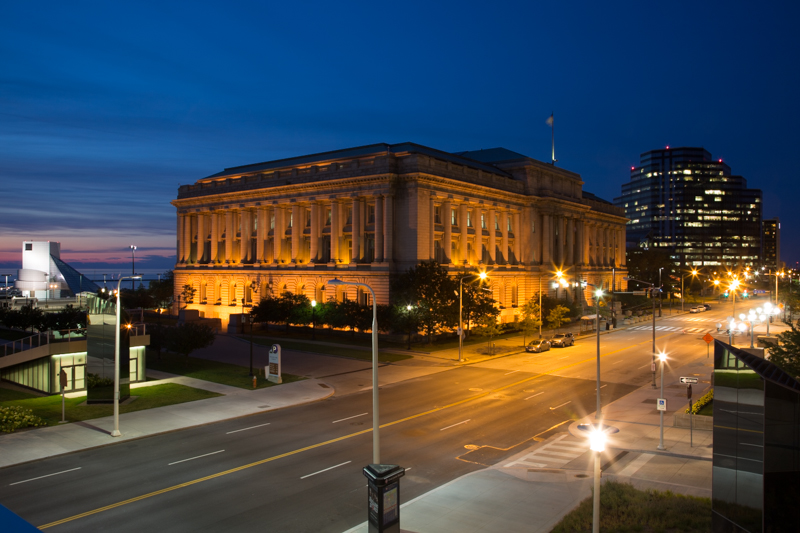 Known as the Group Plan, Cleveland's public malls and the surrounding buildings were designed by Chicago architects Daniel Burnham,  Arnold Brunner, and John Carrere in 1903. Buildings include the  Federal Building completed in 1910, followed by the Cuyahoga County Courthouse (1911), the Cleveland City Hall (1916), the Public Auditorium (1922), the main Public Library (1925), the Board of Education administration building (1930), and the Cuyahoga County Administration Bldg. (1957). At the south end, the War Memorial Fountain with a tall symbolic bronze statue by Marshall Fredericks (1964). In the early 1960s, the entire north mall was excavated to create a vast underground convention center connected to the Public Auditorium, and the Hanna fountains were installed on the surface, flanked with trees and plantings.
The latest addition is the Global Center for Health Innovation (2013), combined with a complete renovation of the city's Convention Center. Demolition of the Cuyahoga County Administration Building will begin soon to make way for a major hotel.
All photographs Copyright (c) 2013, Lauren R. Pacini