The latest historic structure to make way for growth on the Cleveland Clinic campus, this late Gothic Revival stone structure was built between 1902 and 1904, as Emmanuel Church (Episcopal). It was renamed Church of the Transfiguration after the congregation merged with that of Incarnation Church in 1991.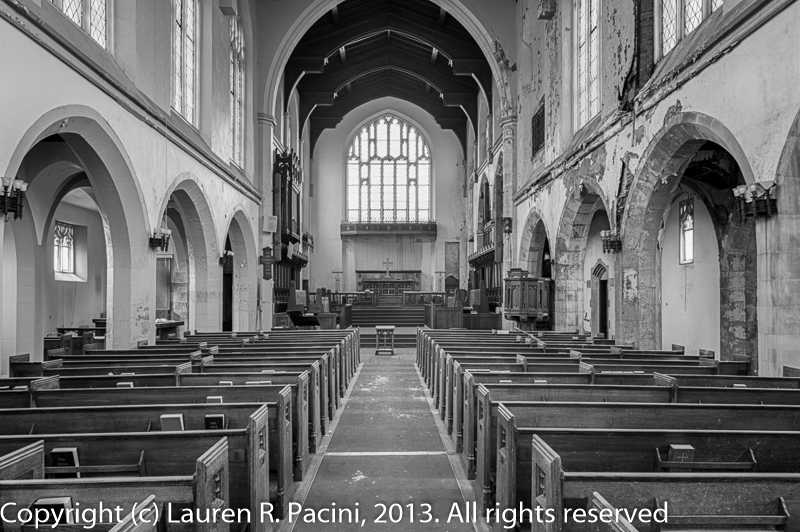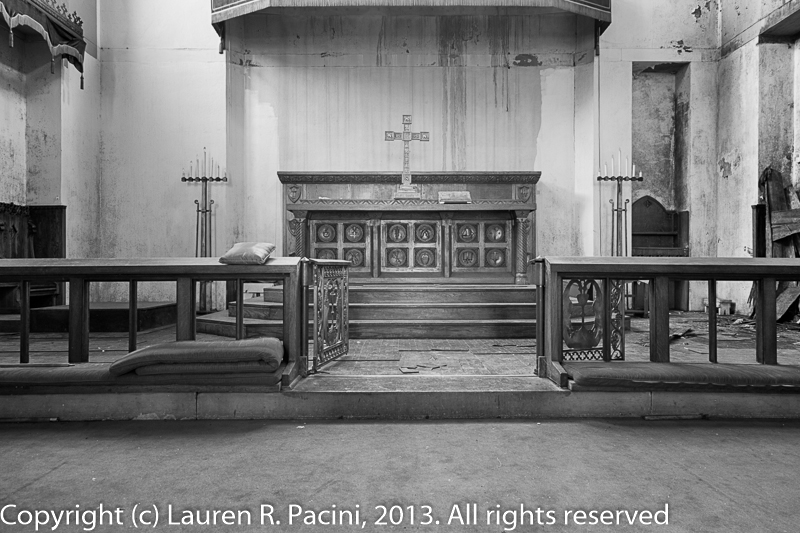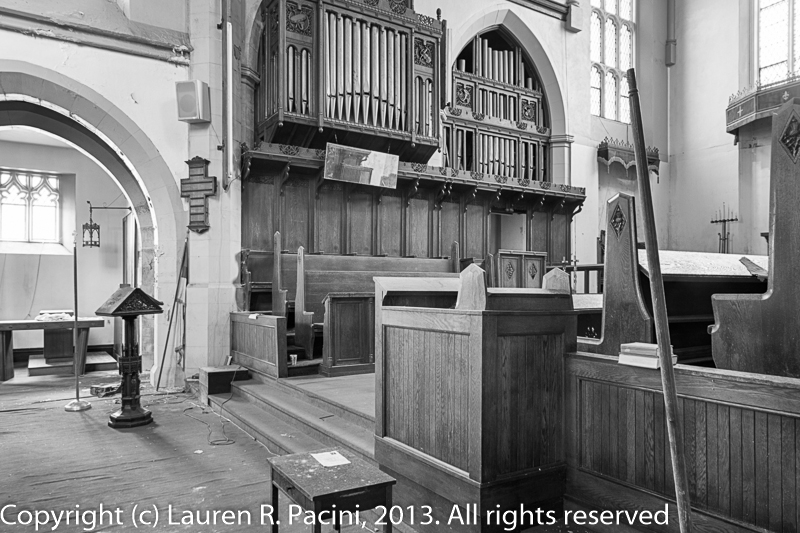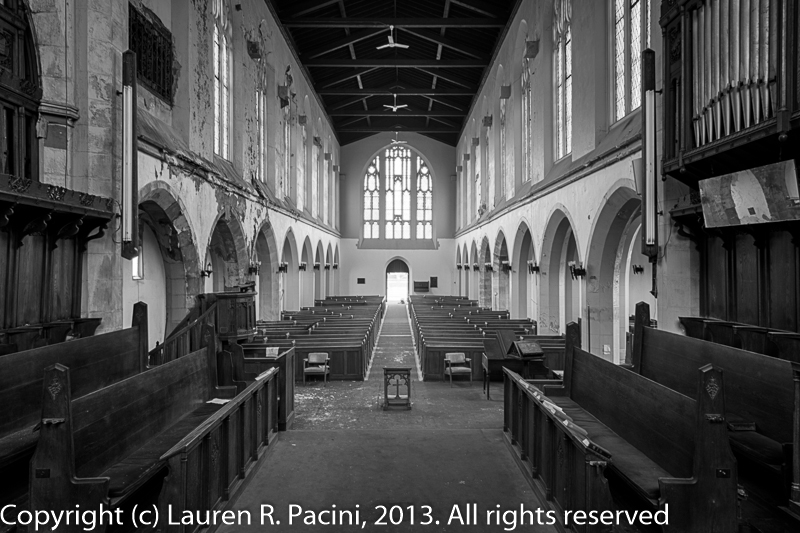 Emmanuel Church (established in 1876) was one of a number of congregations started from St. Paul's Episcopal Church (established in 1846 and now located in Cleveland Heights).  The once robust congregation had dwindled to as few as 40 members before the Church was closed.
Deconstruction of the Narthex begins today. Check back to see the progress! Click here to Part 2.