Deconstruction of the 33 foot wide Narthex by WR Restoration has begun. When the project is complete, every piece will have been painstakingly removed, numbered, and put into storage until an appropriate new location can be identified. Then each piece will be put into place once again.
The first step was the removal of the "King's Crowns." Remarkably, despite 100 years of rain and snow, sun and pollution, the intricately carved detail remains in good shape, and did not suffer during removal.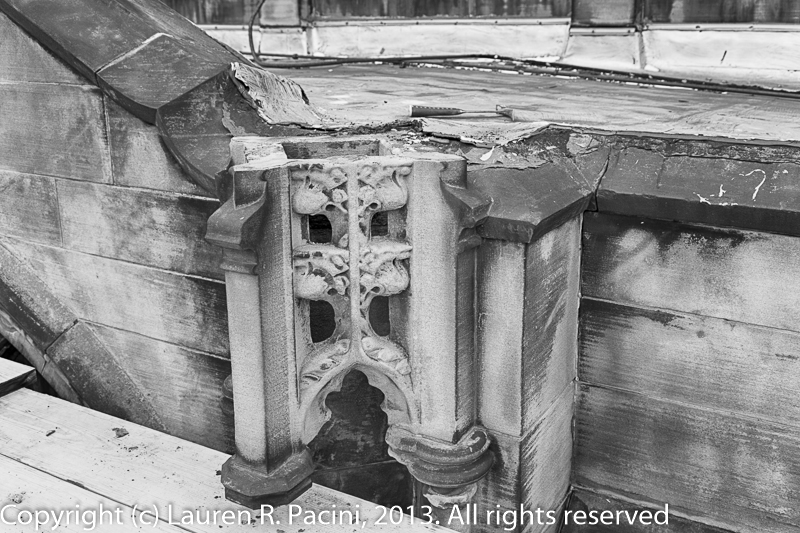 With the "King's Crowns" removed, the next step was the cap stones.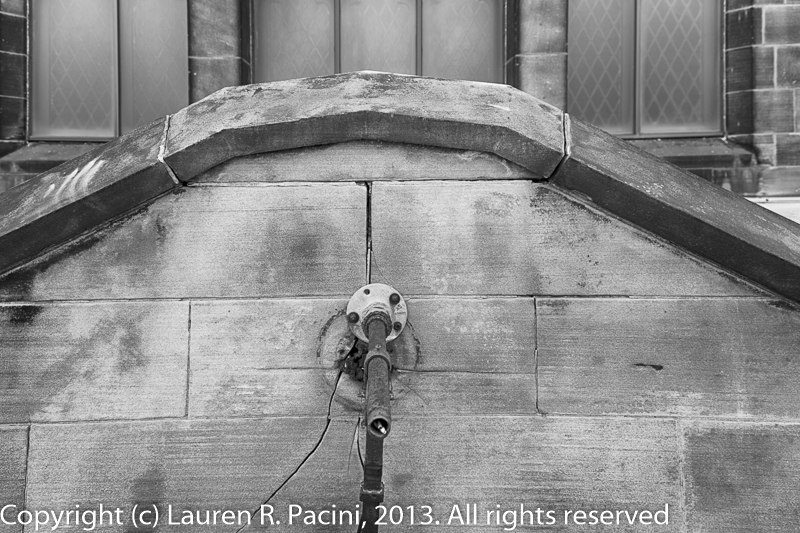 Every project has its surprises, and once the cap stones were removed it became evident that the stonework was a veneer – not solid stone as originally thought.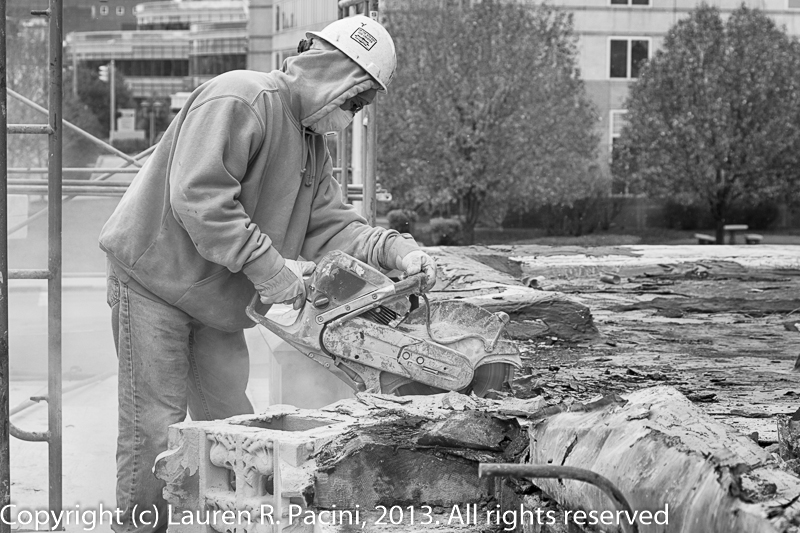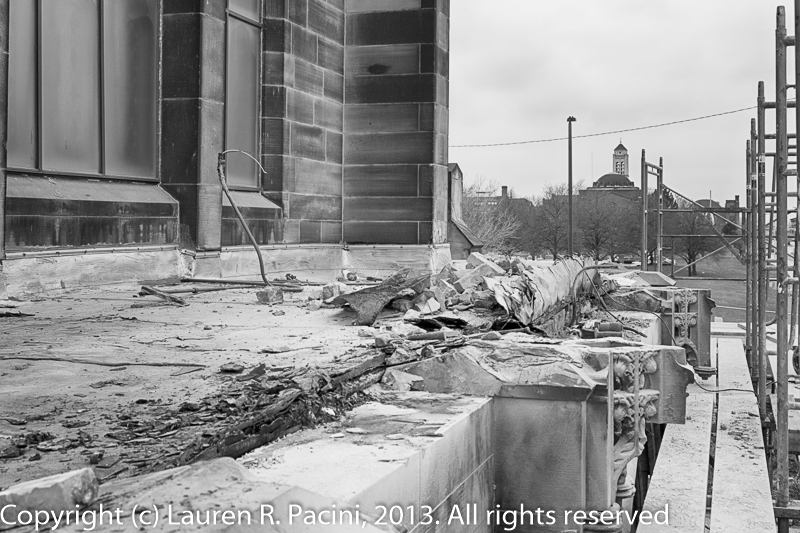 Documentation will continue as the deconstruction progresses. Check back for updates, or register your email address to receive email notification of new posts.
Click here for Church of the Transfiguration – Part 1
Click here for Church of the Transfiguration – Part 2