The demolition of the Church of the Transfiguration (Formerly known as Emmanuel Episcopal Church) is nearly complete. Before the demolition crew could complete their task, the crew from WR Restoration, responsible for the deconstruction of the Narthex needed to remove the cornerstone. It was believed that the cornerstone concealed a time capsule, set in place in 1902.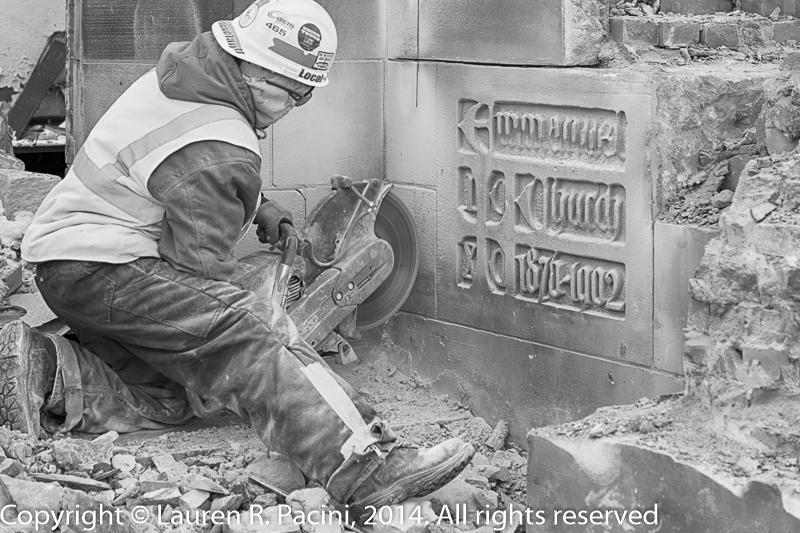 Experience gained in the deconstruction of the Narthex suggested that the Cornerstone might be six to eight inches thick, with the time capsule set behind it, but as work progressed, it became apparent that this was a massive stone.
Finally, the stone was free and rigged for removal from the wall.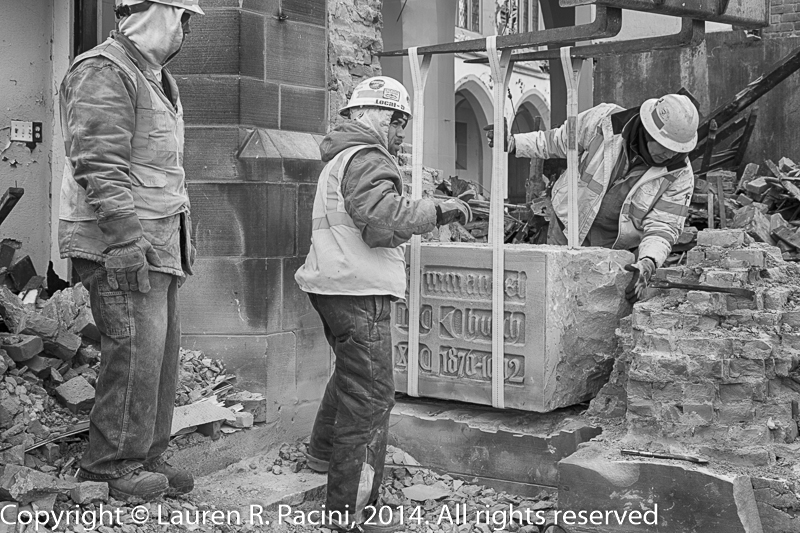 Once the stone was removed from the wall, inspection of the stone's bottom revealed the location of the time capsule.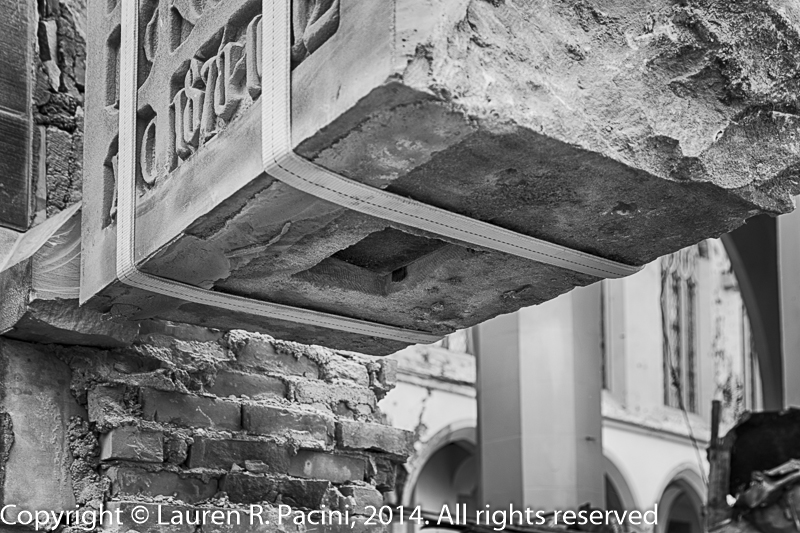 Even the frigid wind could not temper the excitement of the crew that had labored for three hours to in single digit temperatures to preserve this piece of history.
The time capsule will be opened, and its contents catalogued in the coming days.