More than 110 years after the cornerstone was set in place, the copper box containing artifacts of the day was removed and opened.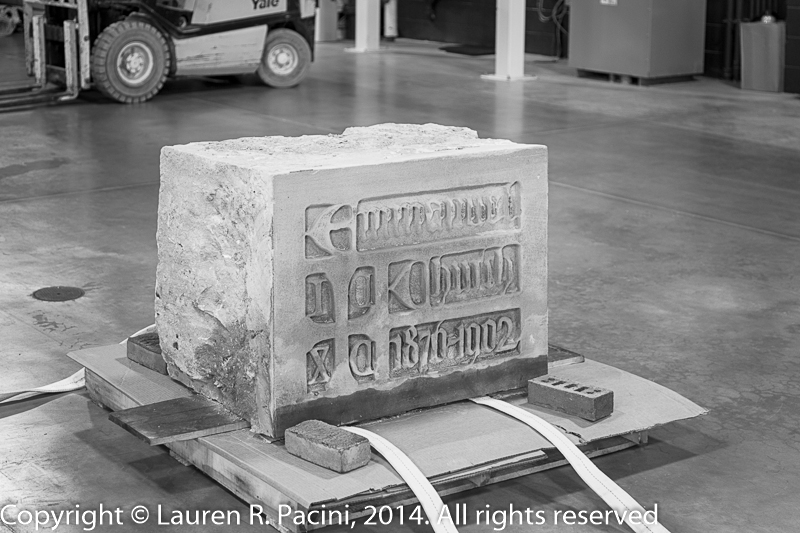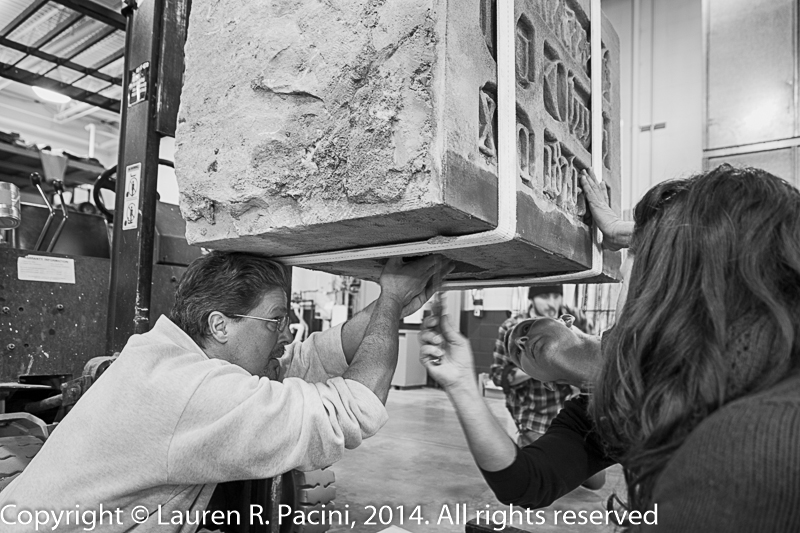 Just like the birth of a baby, the first task was to weigh and measure the box.
The copper box was securely soldered closed, protecting the contents from deterioration.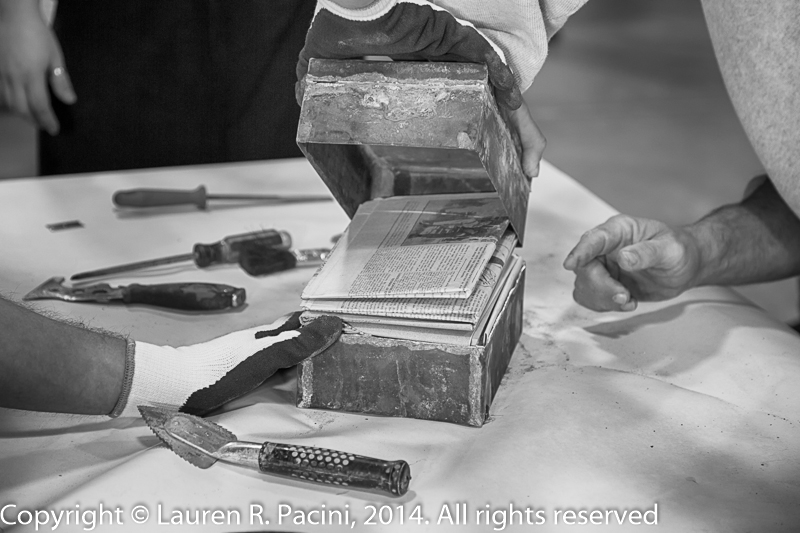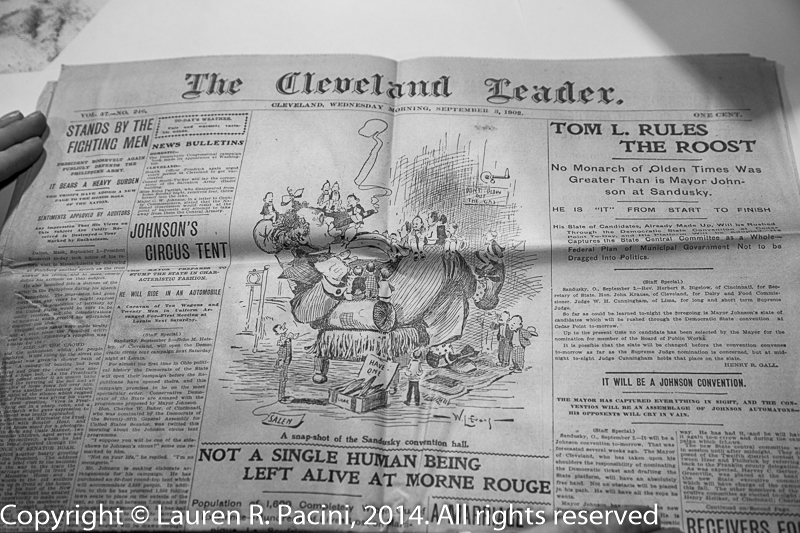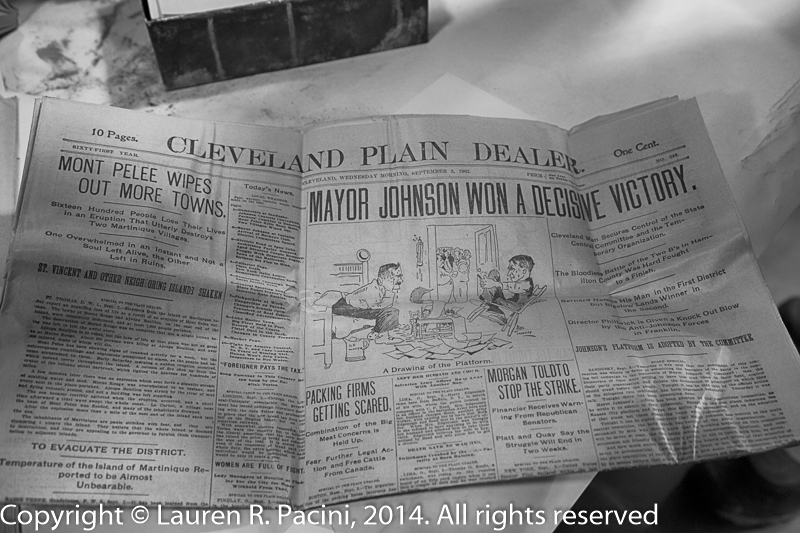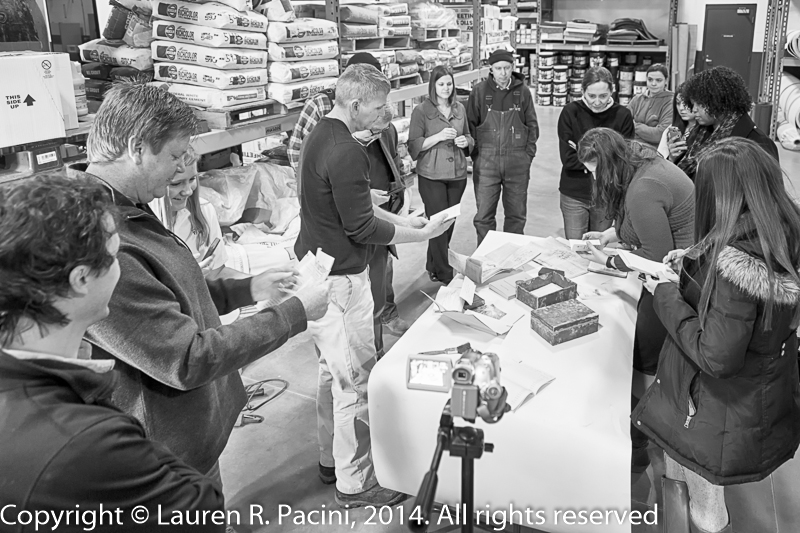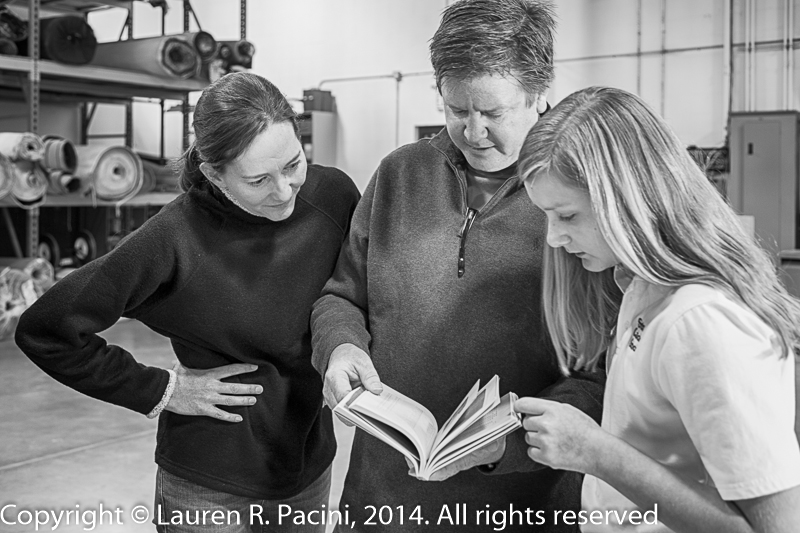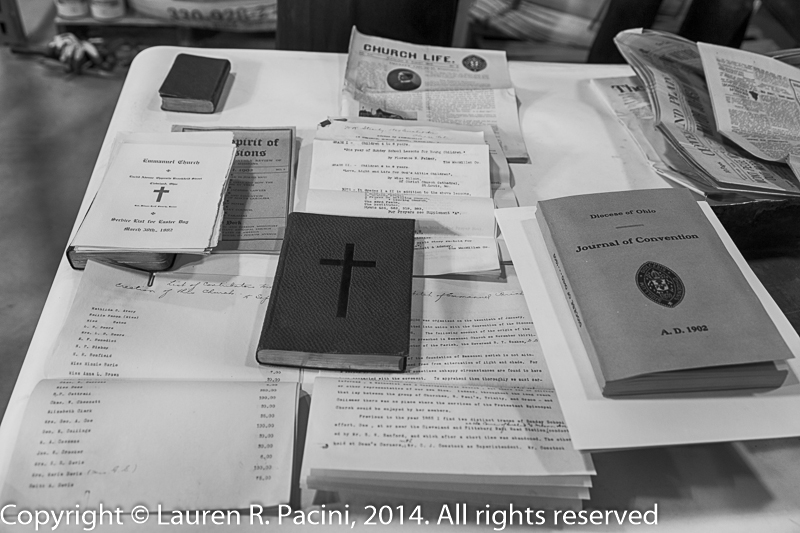 Among the items in the box were two Bibles (one with the inscription shown above); a pocket hymnal; several Sunday Orders of Service, including the one from Easter Sunday, March 30, 1902; a copy of the 1902 Journal of Convention of the Dioceses of Ohio; a newsletter, "Church Life"; and lists of those who donated to the building of the new Church; and copies of the September 3, 1903 editions of the Cleveland Plain Dealer and the Cleveland Leader (perhaps the date that the cornerstone was laid). The contents of the time capsule will now be catalogued and conserved by Archaeologist Mallory Haas.