Electric street-lighting had its roots in Cleveland. On April 29, 1879, Charles F. Brush demonstrated the potential of outdoor electric lighting when 12 arc-lamps were lighted on Cleveland's Public Square. In 1880, the Brush Electric Company was formed and a factory was built at what is now 45th Street and Commerce Avenue. In 1889, the company was bought by Thompson-Houston Electric Co., which merged with the Edison General Electric Co. in 1891, forming General Electric. The factory was expanded by General Electric. Today it is vacant, pending environmental clean-up.
The first commercially manufactured automobile was built in a corner of the building in 1898, in space rented by Alexander Winton, for his Winton Motor Carriage Company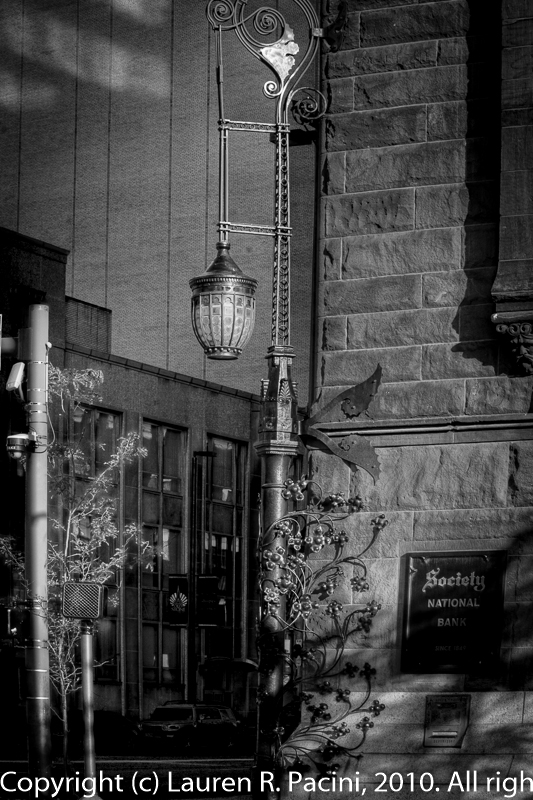 The Brush arc-lamp on the Society for Savings Building, Cleveland's first skyscraper, is held in wrought iron work designed for Charles Brush by the building's architect, John Root. The building is now dwarfed by Cleveland's tallest building, Key Tower. (See: below)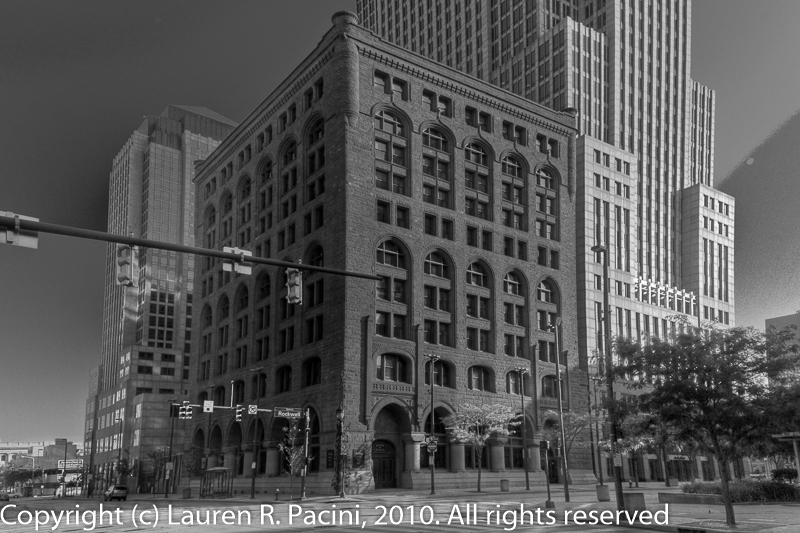 The Adams-Bagnall Company was formed in the mid 1890′s by employees of the Brush Electric Company, who left after Brush was purchased by Thompson-Houston. Adams-Bagnall used the same ring design as that of the first Brush arc-lamps, combining it with an enclosed arc design for superior performance. This Adams-Bagnall arc-lamp hangs outside the former John Q Steakhouse in front of 55 Public Square, and is often mistakenly, and understandably, thought to be a Brush lamp.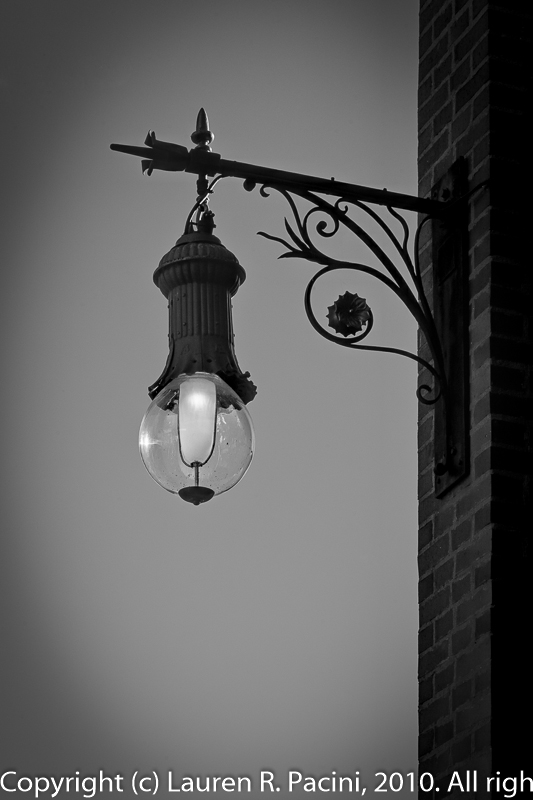 As always, your comments are most welcome!