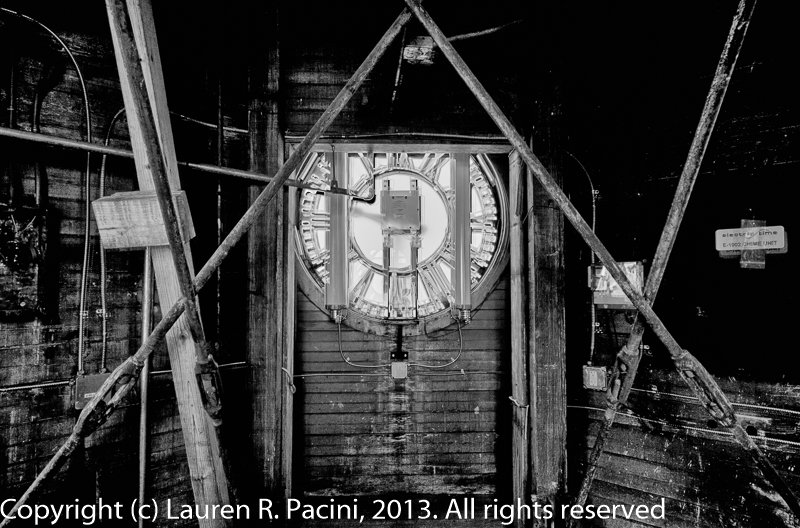 The image was made inside the clock tower of Saint Luke's Hospital, renovated after more than a decade of abandonment and vandalism. The long-silent clock once again chimes on the quarter-hour.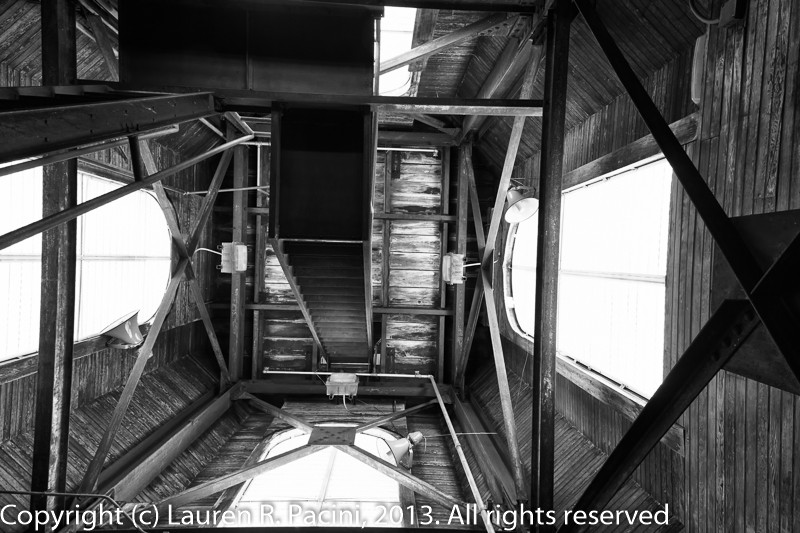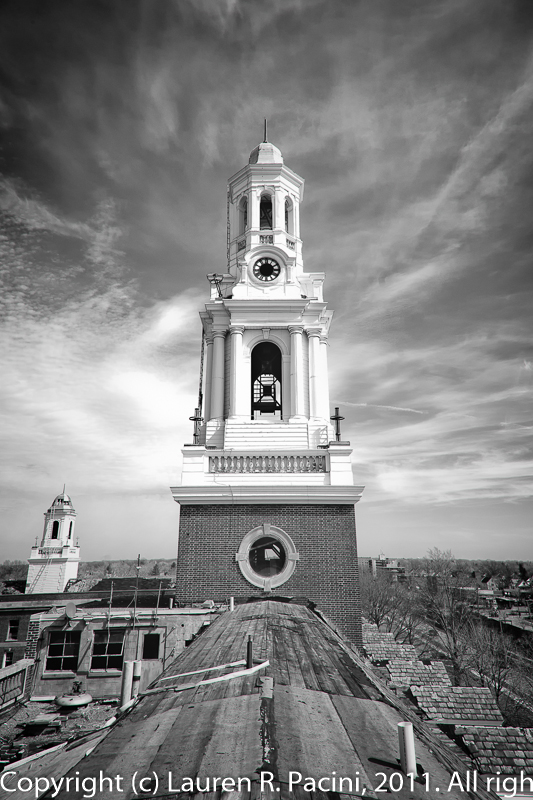 Vandals and scrappers found ingenious ways to get to copper and brass. Note the fire hose looped around the sanitary stack. Note also the brass hands missing from the clock and the brackets that once held the copper urns. Throughout the entire building, anything of scrap value was taken.
The iconic Clock Tower, fully restored to its original beauty, with the city skyline in the distance.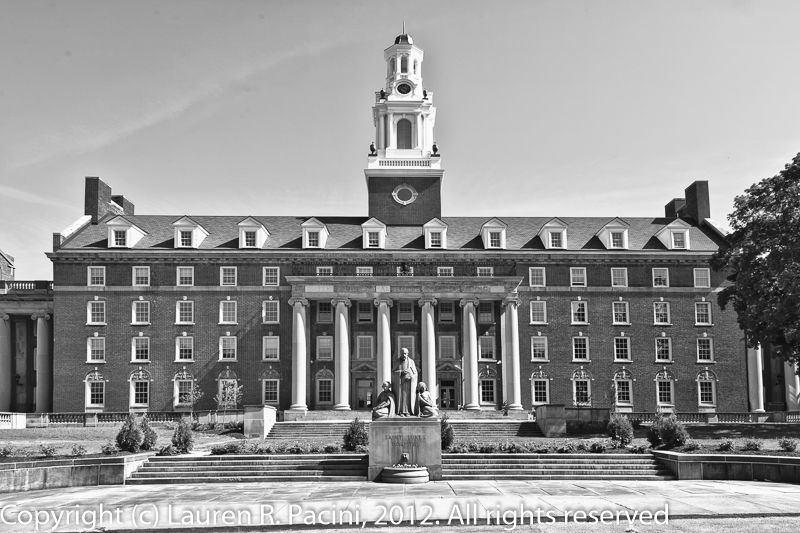 The Shaker Boulevard campus of Saint Luke's Hospital, opened in 1929, was the gift of Elisabeth Severance Allen Prentice, in memory of her first husband, Dr. Dudley Peter Allen. Mrs. Prentiss' second husband, Francis Fleury Prentiss, and three friends, including Dr. Allen, saved the failing Cleveland General Hospital in 1906, renaming it for Saint Luke, the patron saint of the physician and surgeon. Mr. Prentiss served as President of the Hospital until his death in 1937, and was succeeded as President for two years by his widow.
After closing, in 1999, renovation of the historic property began in 2011. The main pavilion and west wing were transformed into affordable senior living. The east wing is home to the Intergeneration School, and a Boys and Girls Club. Soon, another school and offices for two non-profit organizations will join them.
A gallery of selected photographs, made over the entire span of the renovation project can be seen at http://artographyonline.com/galleries/saintLukes/